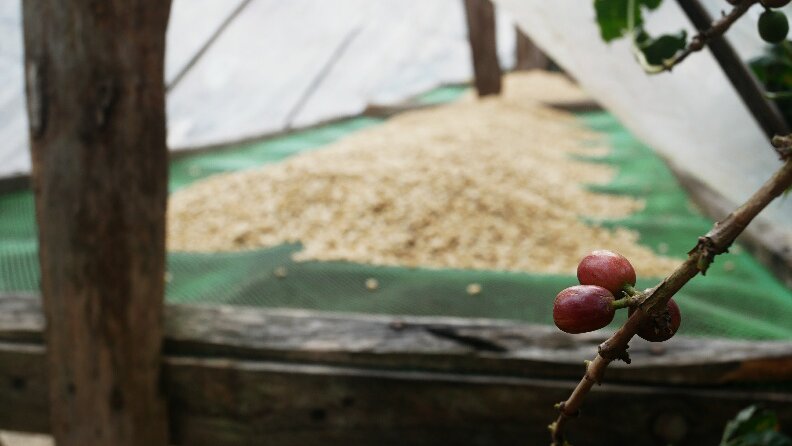 The Philippines is one of the rare if not the unique country in the world producing commercially Arabica, Robusta, Liberica and Excelsa.
Coffee belongs to the botanical family Rubiaceae and contains over 6,000 different species.
Among these species, three are produced commercially: coffea arabica, coffea canephora (robusta), coffea liberica (liberica). Excelsa is now classified as a variety of the Liberica species and no longer as a unique one.
Arabica is different in the sense that it has to grow at higher altitudes (from 800 to 2,400 m.a.s.l)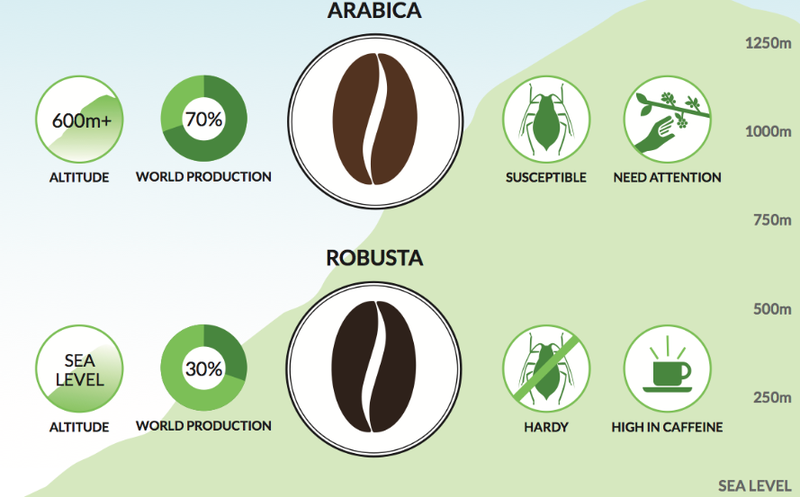 It is the primary species of coffee grown in East Africa, Central and Southern America. It grows best in the shade, at higher elevations. It is considered as finer and more complex by the coffee industry and thus represents the majority of the production over the world.
In the Philippines though, it only counts for 15% of the production, mainly coming from the region of Cordillera (Luzon island) at an elevation of 1,500 meters and also a bit in the highlands of Mt. Apo, Mt. Kitanglad Mt. Matutum and Mindanao island.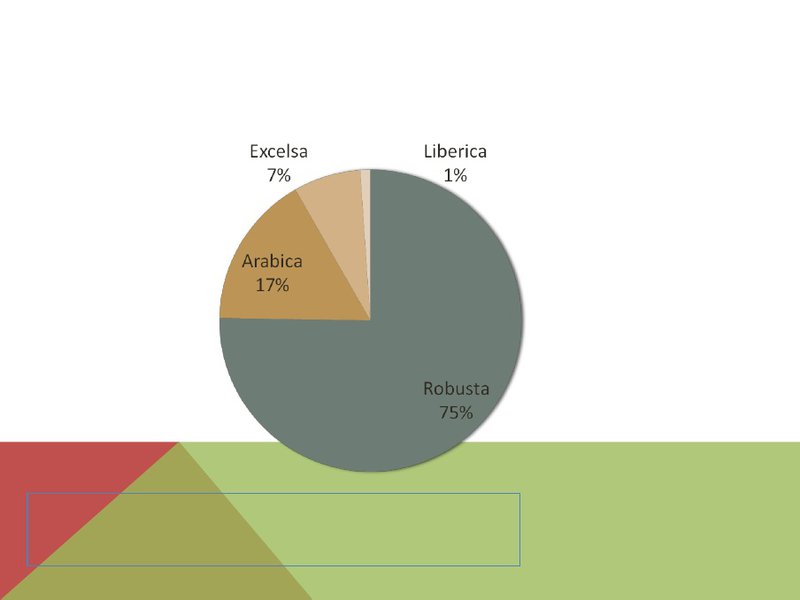 Liberica and Robusta can grow in the same elevation and under the same climatic conditions.
They are robust coffee species, easier to grow, more resistant to disease and pests, and tolerates poor soil and marginal growing conditions.
"We may be the next big source of fine robusta."
Robusta in Philippines represents 75% of the production and mainly comes from estates located in Mindanao.

There is a clear ambition to promote high quality fine robusta over the world.
"We may be the next big source of fine robusta. There are robusta that are unbelievable", says Mrs Pacita Juan, President of Philippine Coffee Board that we had the chance to interview during our visit.
Liberica originated in western and central Africa and is a famous crop in the Philippines.
Liberica coffee beans are large with a unique almond shape. It has a distinct floral and fruity flavor and can taste woody.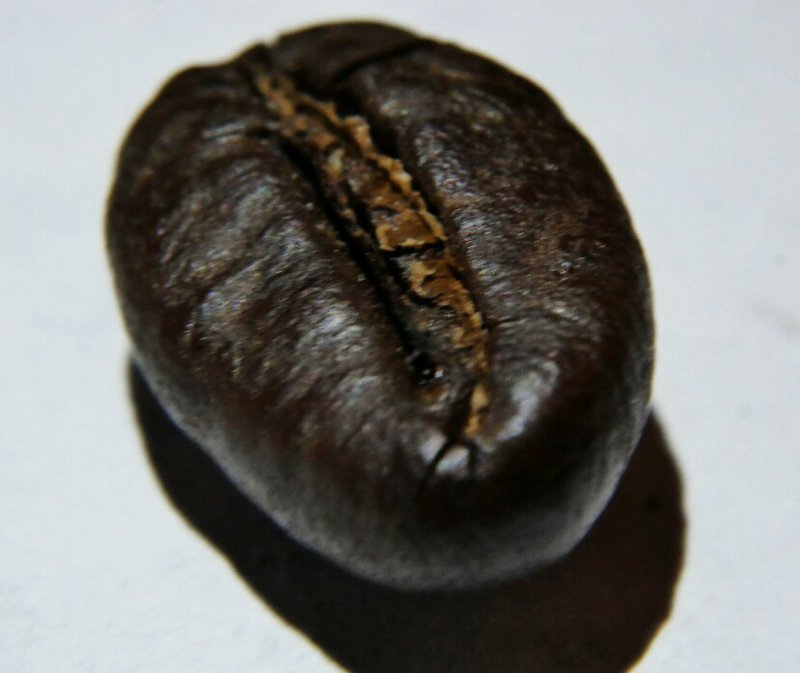 It actually became famous in the 1890s when the disease of coffee leaf rust destroyed over 90% of Arabica coffee worldwide. The Philippines planted Liberica to replace the Arabica. At this time in history the Philippines was a territory of the United States. The Philippines became a major supplier to the coffee industry in America.
When the Philippines became independent however, America ended the importation of key crops that included sugar, rice, and coffee. With it's key market gone and the strong commercial preference for Arabica coffee, Liberica coffee collapsed and never regained the prominence that it once had.

As said before, Excelsa is now classified as a variety of Liberica coffee. It produces large trees that grow in medium altitudes and are typically found in Southeast Asia.
As part of Liberica species, it also tolerates dry areas and are resistant to many diseases. It is known for its specific jackfruit taste, unique and complex flavor.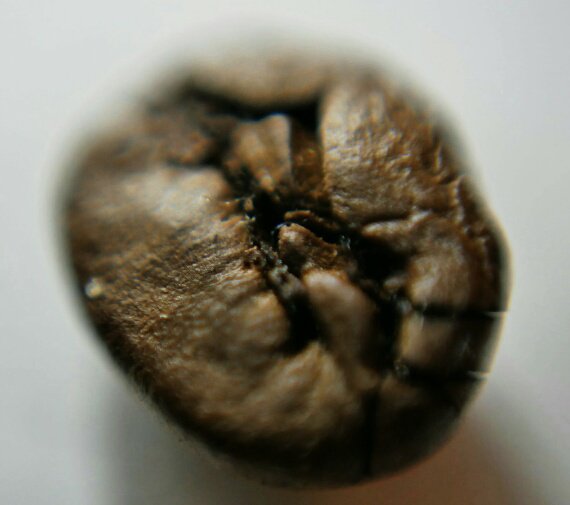 Liberica and Excelsa are today mainly produced in Cavite, Batangas and since recently in Palawan.
Philippine Coffee Board director Glicerio Lumagbas explains that Liberica coffee trees have a potential to produce five kilos of green coffee beans per tree per year.
"At 833 trees per hectare, with dense planting, you are looking at a potential yield of four metric tons per hectare per year. Moreover, Liberica coffee trees are not subject to diminishing yield curve pattern like Robusta coffee trees, which would require rejuvenation or cutting every ten years to maintain productivity."
But their production remains too low so far to cover the global demand.

References
www.club.atlascoffeeclub.com/4-main-types-of-coffee-beans/
www.primer.com.ph/blog/2017/07/29/types-of-coffee-that-grow-in-the-philippines/
www.philcoffeeboard.com/investing-in-liberica/
www.comunicaffe.com/philippines-arabica-production-boosted-upland-areas/
Philippine Coffee Industry Cluster Roadmap 2017-2022